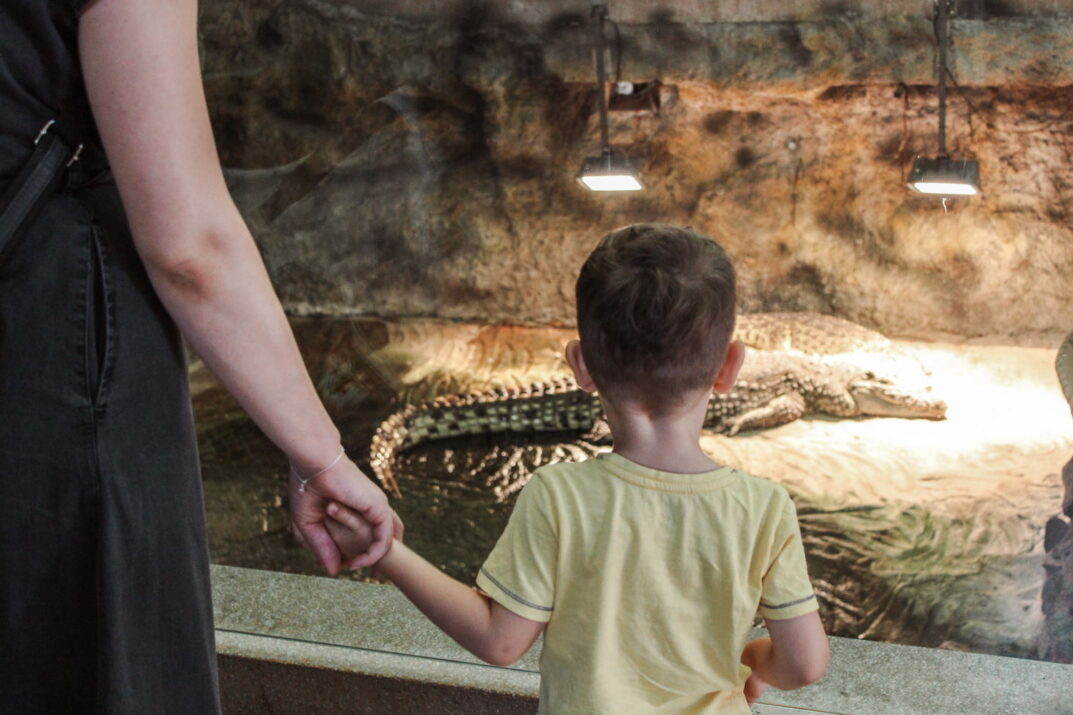 "Samo da ti guzica vidi puta" je rečenica koja me prati otkako sam svjesna sebe, valjda.
Ima nešto posebno u putovanjima – ne moraju uvijek biti lijepa, ne moraju uvijek biti ni lagana, ni jednostavna na kraju krajeva. Ponekad nas putovanja i zabole, ponekad nam otvore oči i pokažu šta sve nemamo, koga sve nemamo. Putovanja nas mijenjaju, ostavljaju trag na nama. Toliko toga naučim o sebi svaki put.
Moja ljubav prema daljinama i prijeđenim kilometrima nije proporcionalna kilometrima koje sam zaista prešla. Jednostavna je to zapravo priča: kada sam imala vremena, u studentskim danima – nisam imala para, kad sam počela zarađivati ozbiljnije novce – nisam imala više toliko vremena.
Nadam se da ćemo uskoro dočekati kraj COVID19 neprijatelja, pa da nastavim osvajati kilometre. Ili oni mene.
Kad putujemo posjetiti moje roditelje, ja idem "kući" i to nikada ne doživjavam kao putovanje, iako idemo u drugu državu, i automobil i dalje treba gorivo a ne zrak.
Ali, kući se ne putuje, kući se vraća. I tačka.
Kada smo planirali vjenčanje, kao što obično to biva s planovima, dosta se stvari drugačije posložilo i okrenulo pa smo na kraju odustali od medenog mjeseca, ali to je materijal za jednu sasvim drugu priču. Nismo otputovali nigdje te godine ali smo se dogovorili da ćemo svake naredne, nekad oko godišnjice braka otputovati na mjesto na kojem prije nismo bili – zajedno.
Ove godine nam je korona poremetila sve planove i rezervacije koje smo imali smo otkazali.
U ljeto, kada se situacija malo smirila, nije nam padalo na pamet putovati jer se Tibor tek rodio a i ko normalan ljeti putuje iz grada u koji ljudi dolaze na godišnje odmore?
Davor svako malo putuje za Zagreb, poslom,i ja sam već i na ta putovanja postala ljubomorna jer nigdje nismo išli od Nove godine. A i tada nisam putovala, išla sam kući.
Kada je najavio da početkom devetog mjeseca ide prvi put nakon kaosa s koronom u Zagreb moja reakcija je bila: "BLAGO SE TEBI", na što je on bez razmišljanja odgovorio:
Pa idemo svi?
I to je bilo to. Tako se otprilike donose odluke u našoj kući, srećom.
Ovaj put smo preispitivali našu odluku sve do polaska, zbog korone, čega bi drugog. Ono o čemu smo razmišljali jeste koliko zaraženih ima (u Zagrebu ih uvijek ima najviše, što je i logično obzirom na broj stanovnika), gdje ćemo odsjesti, koja mjesta posjetiti, šta ako se zarazimo usput…
U to vrijeme brojevi zaraženih nisu bili strašni kao danas i vodili smo se onom – što treba da se desi, desit će se (ne baš odgovorno) ali smo odlučili putovati, ne samo do Zagreba nego i iz Zagreba za Bosnu, uz sve mjere opreza koje su propisane od strane Stožera Civilne zaštite i još dodatno sve koje su se nama činile logične.
Odlučili smo putovati automobilom kako bi smanjili broj kontakata s drugim, nepoznatim ljudima. Planirali smo minimalan broj zaustavljanja ali to je zaista nešto što se s dvoje male djece ne može planirati. Svako zaustavljanje je uključivalo maske za lice, dezinfekciju ruku, distancu i boravak uvijek na otvorenom.
Sve sadržaje koji su uključivali veliki broj ljudi u manjem zatvorenom prostoru smo prekrižili s naše liste uključujući hotele tako da smo za boravak u Zagrebu odabrali privatni smještaj, stančić koji nam se na kraju pokazao odličnim s klincima i zbog kuhinje. I prve jutarnje skuhane kafe.
Davor je zadužen za sva planiranja u našoj obitelji ali ovaj put obzirom da je Tibor imao samo dva i pol mjeseca smo za planiranje posvetili dosta više vremena nego inače. Zajedno.
Naše uzbuđenje što napokon idemo da nam "guzica vidi puta" smo uspješno prenijeli na Robija i to je bilo nevjerovatno gorivo za dobro ponašanje. Najdraži dio mu je pakiranje – u svoj ruksačić je spakirao najdraže igračke i zeka, "sam" si je pripremio voće (skinuo bobice grožđa i spremio u zdjelice), keksiće i Kiki bombone (jer moramo imati nešto za nagradu) a u svoj kofer spremio slikovnice i nešto odjeće (totalno nepotrebne i vansezonske komade ali mu ih nisam dirala). Taj kofer nam je jedva stao u auto ali…
On ne može dočekati otvoriti svoj ruksak kada sjednemo u automobil i kopanje po spakiranim stvarčicama mu je zagarantirana zabava za prvih 45 minuta.
Robi se oduvijek voli voziti i odspava dobru turu u autu a za Tibora smo još morali vidjeti što nas čeka. Putovanje smo planirali tako da smo u autu u vrijeme kada inače Robi ide spavati popodne i podijelili ga na par zaustavljanja tako da dečki ne budu previše u autu i autosjedalicama.
Jedna od stvari koje su nam umnogome olakšale put jeste ogledalo/retrovizor iza Tiborove autosjedalice, tako da možemo u svakom momentu vidjeti i njega jer se vozi u obrnutom smjeru od smjera vožnje.
Nabaviti ga možete u svim dućanima baby opreme ili kao mi na Aliexpressu.
Računali smo da ćemo ovu godinu i moj porodiljni provesti dosta na točkovima i u pokretu pa smo za Tibora odabrali autosjedalicu s isofix bazom i podesivim nagibom, tako da i pri spavanju ima veću udobnost, posebno za veće udaljenosti.
Na točkovima nismo tako često ali isofix baza je apsolutni spas i jedna od stvari s kojima smo se "unaprijedili" u odnosu na Robija i njegovu prvu autosjedalicu/jaje od 3u1 kolica.
Autosjedalica je NUNA Autosjedalica Arra™ , 0+  i ide do 13kg a možete je pronaći u dućanu Malizakladi ili na njihovom web shopu.
Naša prva stanica je bila Split, za ručak i protegnuti noge ( u prijevodu dobro izmoriti Robija tako da zaspi čim sjedne u auto). Nismo uopće planirali se zadržati duže od sat, sat i pol vremena ali polupraznim uličicama Splita Robi nije odolio i žao mi je bilo što nismo imali njegov romobil s nama ( u auto nije mogla stati niti igla više a ne romobil).
U Kninu smo prenoćili i jutrom odmorni (kako tko) krenuli dalje.
Tibor je, za razliku od Robija u njegovoj dobi, dijete koje jako dobro spava. Iako je dojeno dijete, noću se budi jednom, ponekad dva puta što je nama nakon Robijevih 156486 buđenja svaku noć skoro dvije godine ravno loto zgoditku i radimo sve što možemo i ne možemo da ga "ne pokvarimo".
Kući spava u krevetiću tako da smo sa sobom uzeli putni krevetić, samo da mu ne kvarimo navike.
Krevetić je Nuna® Sena™ Aire, lako sklopiv – bukvalnose odmah cijeli sklopi (okvir i ležaj zajedno) jednom rukom, zauzima malo prostora i lako ga je "ugurati" u dupke puno auto kakvo obično bude kada putujete s dvoje djece, a dovoljno je prostran i čvrst. Cijeli je "mrežast" – stranice, dno, madrac pa osigurava prozračnost sa svih strana, a u mrežasti ležaj umetnut je ventilacijski uložak koji se lako odstrani i očisti.
Uz njega u kompletu dođe i plahta i putna torba za sam krevetić.
Visina ležaja može se prilagoditi u dvije visine; više pozicioniran ležaj za bebe, a niže pozicionirani ležaj za aktivne mališane i kao takvog ga planiram koristiti i kući kao dječiji vrtić.
Za dobar Tiborov san je neizostavno tu i Tvinklica (žuti lavić koji pjeva Twinkle, twinkle little star… koja je uspješno uspavljivala i Robija) i najdraže dekice za obojicu (najdraže meni, njima je sasvim svejedno).
Prijateljica mi je preporučila da Tibora stavim spavati u putni krevetić par puta kući prije nego krenemo na put da se privikne. Sve može, na sve pristajem samo da i dalje imam ono dijete iz priča kojima niko ne vjeruje: doji a ne budi se.
Lekcija koju smo savladali s prvim djetetom jeste da su lagana kolica obavezna. Interesantno je kako sve trudnice s prvim djetetom dobiju savjet da ne kupuje velika 3u1 kolica ali ih svejedno sve odreda ignorišu. Nisam ja bila nikakav izuzetak. Kada smo Robijeva 3u1 kolica zamijenili s laganim Metro Ergobaby kolicima preporodili smo se, i to ne samo kada su u pitanju putovanja nego svakodnevne šetnje, posebno u gradu kakav je Dubrovnik gdje je ulica zapravo niz stepenica.
Tako da od njih nismo odustali ni sa bebom broj 2.
Manje – više, Tibor je sve naslijedio od Robija, pa ni kolica nisu izuzetak. Dobro, dobio je korpu za novorođenče, tako da ipak ima i on svoj dio something new.
Metro kolica odlično savladavaju javni prijevoz, kratke relacije taxijem kada se u sekundi sklope i spreme u prtljažnik ili čak nazad iza sjedišta, imaju dosta prostora za pohranu stvari ili u prijevodu dodatnu torbu s dovoljno rezervne odjeće za bebu od dva mjeseca.
Glavni cilj našeg putovanja je bio zoološki vrt koji je našem dječaku zapravo poklon za njegov veliki treći rođendan. Robi se nije ni približno oduševio zoološkim kao parkićem na Bundeku pa su se ostali naši dani uglavnom vrtjeli oko zagrebačkih parkića. A mi oko Robija i njegovih želja.
Pokušali smo mu ponuditi neka isustva koja kući ne bi mogao doživjeti i u tome su nam dosta pomogli naši veliki i mali prijatelji pa su nas tako Lenon i njegova mama Iva odveli na izlet u dom kauboja. Dječaci su se isplesali, istrčali i odlično zabavili a mi odrasli se ispričali bez strahovanja gdje su klinci.
Robi je jahao ponija i o tome pričao sve dok nije upoznao Matiju. Onda je Matija postao zvijezda godišnjeg odmora jer je s njime bacao kamenčiće u  "malo more", kako je Robi mudro preimenovao Jarun.
Staroj prijateljici Sofi je slomio srce na odlasku jer je nije htio poljubiti.
Koliko sam samo puta čula: "Zašto vodite djecu na putovanja kojih se ionako neće sjećati? Samo se mučite."
Možda se oni neće sjećati, ali mi hoćemo. Ali uopće nije ni pitanje da li će se oni sjećati ili ne, već što to putovanje dobroga donosi nama, kao porodici?Šta ćemo svi zajedno naučiti iz takvog iskustva?
Za nas je to i više nego dovoljno. Nama je to zapravo sve. Nas dvoje stvaramo uspomene, za nas, spremamo te male i velike avanture s našim klincima. Skladištimo momente kao što je rasipanje kakaa po cijelom autu (sam se rasuo dabome, nije ga nipošto Robi otvorio kad ne treba), oduševljenje ponijem i razočarenje jer McDonalds nema ćevape.
Robi se neće sjećati svog prvog susreta s TramBajom, širom otvorenih očiju ( i usta, kao u crtićima). Neće se sjećati kako je ponavljao da je lav tako veeelik i kako nije uopće tako veliki u slikovnicama, niti s kojim je oduševljenjem ganjao male kozliće i s kojim nestrpljenjem čekao da se pojavi medo.
A ja ću se zauvijek sjećati kako je u samo par minuta u Sarajevu pronašao prijatelja i s njime podijelio igračke i uštipke i kako nas je njegov mali prijatelj ispratio sve do auta i dugo mahao za nama.
Putovati s todlerom i malom bebom znači mnogo više umora nego kući i mnogo više nenadanih situacija. Pakiranje i planiranje oduzima jednako ako ne i više vremena nego samo putovanje.
Naša putovanja sada s djecom su skroz drugačija od onih na koje smo navikli ali nam znače zapravo isto – pobjegnemo od kuće, svakodnevnice i dani koje provedemo zajedno, 24/7 nas podsjete na ono što zaista vrijedi. Ne, nisu to "godišnji odmori" na koje smo navikli, i rijetko se tu ko zaista odmori ali kada se Robi probudi tek u 8h i odmah čim otvori okice pita – a gdje idemo danas ili da stanemo usput i malo gledamo brodove, znam da smo na pravom putu.
Ne mogu dočekati nove avanture s našim klincima, da zajedno stvaramo uspomene i skitamo po svijetu. Kasnije, nadam se, da će skitnju nastaviti sami – jer ovaj svijet je toliko magičan i lijep.
Sve fotografije koje imamo ne mogu zamijeniti slike koje imamo pohranjene u nama, izjave, izraze lica kada se vidi i proba nešto novo.
I desetine raspar čarapica jer Tibor uvijek negdje, nekako izgubi jednu.
Kako bi rekao Robi:
Kad će proći ovaj glupi virus da opet idemo na godišnji?
Jer on se zaista odmorio. I uživao. Tibor je sve prespavao.