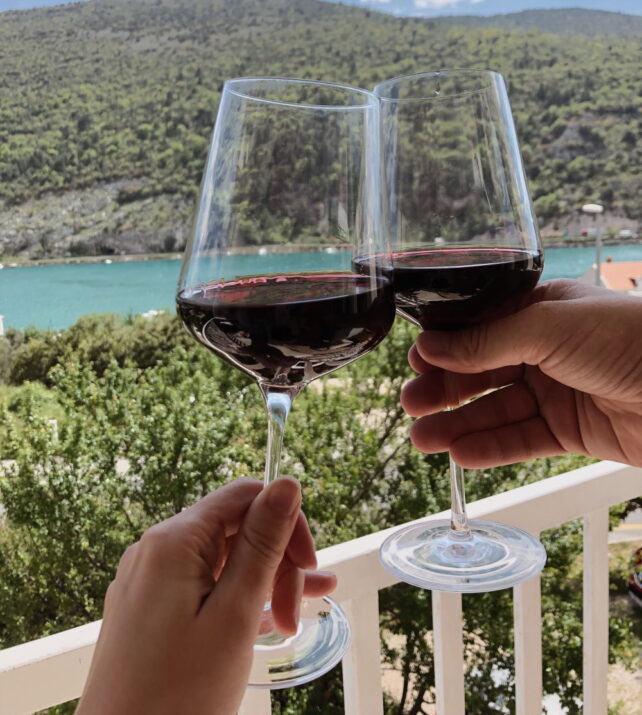 Za početak red je da se predstavim, mada vjerujem da će ove redove ipak čitati raja s instagrama koja već ima određenu sliku o meni ( svako svoju, svaka je jednim dijelom tačna i svaka je nepotpuna).
Zdravo raja, ja sam Vildana i u svojoj 34-oj godini počinjem pisati blog.
Zašto?
Zato jer nisam u 24-oj kada sam prvi put poželjela.
A nisam jer nisam imala "opremu" (fun fact: prvi pametni telefon me Davor natjerao da kupim kada je naša veza na daljinu odavno postala ozbiljna, sada nešto razmišljam – trebao mi ga je kupiti on), nisam znala o čemu bih ja to pisala, ko bi i da li bi iko na kraju čitao redove koje napišem. Nisam imala ništa osim izgovora.
Deset punih godina ideja o "imanju" bloga se vrtila po mojoj glavi i svako malo bivala usputno pomenuta u razgovorima raznoraznih tema. Nisam to toliko ni primjećivala ali moj muž jeste pa mi je za ovaj rođendan poklonio domenu, uz riječi – uvijek se bolje kajati jer si nešto uradio, nego jer nisi.
Piši, radi sebe. Sada barem imaš mobitel s kamerom.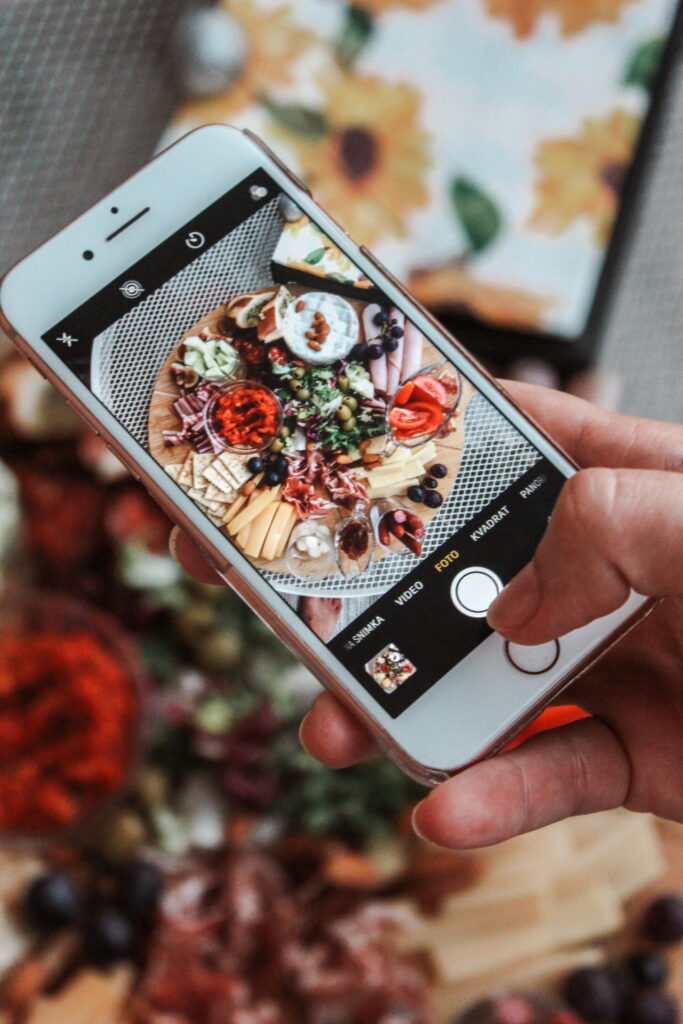 Pa da krenemo ispočetka.
Zdravo raja, ja sam Vildana i u 34-oj godini počinjem pisati svoj blog, ako ništa da bih tu stavku prekrižila s nevidljive "bucket" liste koju svi imamo spremljenu u nekom kutku glave ako ne na papiru.
Na mojoj listi nikada nije bilo bungee jumpinga jer se užasno bojim visine (jasno je da nisam ni od skakanja padobranom), nije bilo ni plivanja s delfinima ili ronjenja u tirkiznim morima jer sam ja jedna od onih žena koje začepe nos kad idu smočiti kosu u moru.
Nikad nisam i nikada neću imati želju za jahanjem slonova, nojeva, deva pa čak niti konja.
Do zla Boga dosadna žena, rekli bi neki. Nikad se ne bih složila. Mada da budem skroz iskrena, na mojoj listi u dvadesetim godinama nije bilo niti stavke – imati djecu, pa me evo…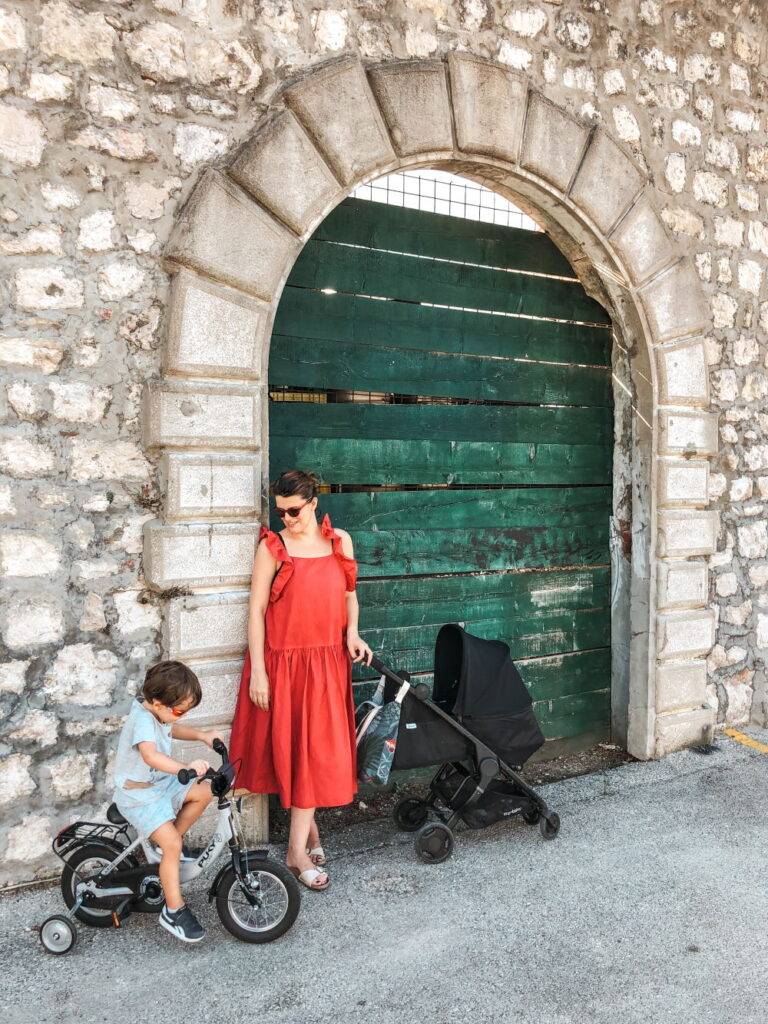 Svi smo jedinstveni, život je jako kratak a vrijeme leti i grijeh bi bio ne slijediti svoje snove, ma kakvi i koliko veliki oni bili. Činjenica da netko nije adrenalinski tip i avanturista poput mene, ne znači da njegova bucket lista ne vrijedi jednako, a još manje da se ne treba truditi da dođe do momenta kada će s posebnim osmijehom na licu prekrižiti u svojoj glavi ili na papiru nešto što ga je veselilo i za što se borio.
Ne bi bilo zgorega da svi imamo neke nevidljive ili fizičke liste ostvarivih, pa i onih neostvarivih želja, namaštavanja i snova – da nas gurnu naprijed, da nam ne daju odustati, da budemo ponosni na sebe kad ih ostvarimo. Male i velike projekte koji će naš život činiti boljim, lakšim, ljepšim…
Ne moraju to biti samo materijalne stvari, na mojoj listi su uglavnom aktivnosti, događaji samo meni od životne važnosti – nekome drugom bi vjerovatno bile sitnice, ludosti koje se vjerovatno nikada neće ostvariti ali sve skupa jasno oslikavaju moje životne vrijednosti, ono što je (meni) bitno i što čini smisao.

Ovaj mali projekat se poklopio s mojim, do sada najdražim, #projektporodiljni pa će vjerovatno biti ostvariv vikendima i noćima kada svi ušuškani spavaju.
Ne mogu vam reći što vas u ovom kutu online svijeta čeka, niti što će biti teme o kojima ću pisati.
Dijelom jer sam oduvijek jako loša s pisanjem na zadanu temu a dijelom što niti sama ne znam šta će sve stati u moj online dnevnik svakodnevnice.
Ipak, možete očekivati najviše ljubavi u svim njenim oblicima: obitelj, prijatelji, hrana, kafa, more, vino, sevdah i kroz sve nabrojano – konstantna želja da što više živim u momentu a što manje brinem o sutra i žalim za jučer.
Nadam se da ćete se, uz šoljicu kafe u lijenim popodnevima ili čašu finog vina u mirisnim noćima, zadržati malo ovdje. Kod mene u gostima. Možda ćete se ponekad nasmijati. Ponekad ćete i zaplakati. Sigurno će biti onih momenata – ma šta ova "mlati praznu slamu".
Ali ako samo jednom iz ovih slova izvučete želju i volju da nešto promijenite za sebe na bolje, nazovete nekoga koga dugo niste, odbacite s ramena nepotrebnu brigu koju brinu i svi drugi a vi toga niste bili svjesni ili uzmete pet minuta odmora i na kraju prekrižite jednu stvar s vaše liste to će biti moj bonus.
Jer s ovim slovima moj cilj je ostvaren.
Vildana ima svoj blog.
To što Vildana ima 34 godine, što je vrijeme popularnosti blogova odavno iza nas i što možda za par mjeseci nitko ove redove neće čitati ili neće imati šta pročitati, ne umanjuje Vildaninu sreću.
Dobrodošli.
I uživajte.